HANWHA precision machinery for chipshooting, flexible/odd-form mounting, through hole insertion, and intelligent line solutions for large form factor LED applications.
---
MPM printing equipment for electronic materials; Camalot Systems fluid dispensers; Electrovert reflow soldering, wave soldering, curing, and cleaning equipment; Vitronic Soltec selective soldering, reflow soldering, and wave soldering equipment.
---
Worldwide leader in X-ray inspection, component counting, and rework equipment.
---
CyberOptics is a leading global developer and manufacturer of high precision sensing technology solutions including Automated Optical Inspection, Solder Paste Inspection, and Automated Optical Measurement.
---

Precision ergonomic and ESD safe cutters, pliers, and tweezers, ESD safe torque screwdrivers and testers, ergonomic screwdrivers, and specially engineered tools.
---
Soldering, desoldering, rework, and fume extraction systems.  Since 1958.
---
SMT production supplies, electronic and industrial cleaning, environmental remediation, and skin care products.
---
Jensen Global is the industry leader in dispensing systems, supplies, and solutions.
---
Magnifiers, Microscopes, Video Inspection. World's oldest industrial lighting & precision inspection manufacturer. Since 1883.
---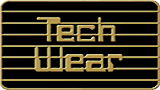 Static control garments.  Made in USA.
---
Industrial plastic bins and warehouse bin storage systems.
---
Techspray®, a division of Illinois Tool Works (ITW), is a leading manufacturer of chemical products and soldering tools for the electronics industry.  Techspray formulates, blends, and packages a wide variety of chemicals and assorted support products for the electronics industry, heavy industry, and plant and equipment maintenance including degreasers, contact cleaners, flux removers, dusters, conformal coating, solder mask, water-based cleaners, and desoldering wick.
---
Providing world-class production furniture since 1978.  Use our interactive tool to build your bench today.
---
Assembly, industrial, precision fastening, automation.
---
ESD control products including packaging, personnel, workstation, instrumentation, and SMP (Static Management Program) for factory wide ESD process control.
---
Simple, powerful, affordable Manufacturing Execution Software.